Doctoral Candidate, Ariadne Collins' reflections on the Doctoral Program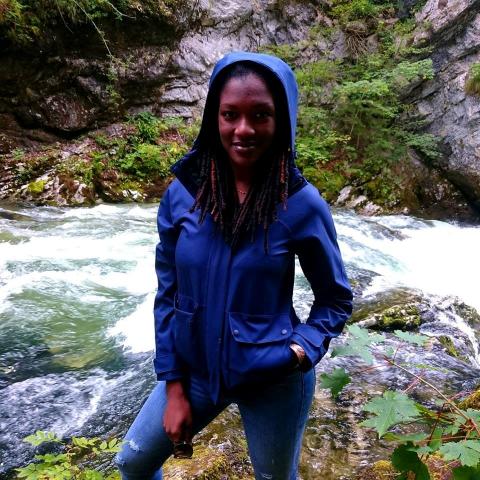 I commenced my doctoral research at the Environmental Sciences and Policy Department of Central European University in September 2012, having recently completed my Masters in Research in International Environmental Policy and Politics at the University of Westminster in the United Kingdom. At that point, I had accumulated some years of experience working in research and supporting the regional integration efforts of the Caribbean region. My academic life had commenced with a Bachelor of Science Degree in International Relations at the University of Guyana, and I was eager to gain a more both a broader, and more in-depth, appreciation of the scale and complexity of environmental issues affecting both the Caribbean region, focusing on Guyana, and of the complexities of environmental management across the globe.
My doctoral research at Central European University (CEU) afforded me this opportunity. CEU is an English-speaking University situated in a beautiful European capital, a university with values and a reputation which supersedes it. I became more aware of CEU's reputation after being accepted, as I spoke with people in the international environmental arena who assured me of the quality, its reputation and values. In addition, it offers generous financial support to full-time Doctoral students.
My Doctoral education in the Department of Environmental Sciences and Policy has afforded me the opportunity to engage with a wide variety of literature related to my interests, and with the guidance to ask and answer the questions which matter most to me. The university provides a supportive climate for physical and mental health concerns, with many opportunities for interacting with its diverse student community.
Through my research on the Reducing Emissions from Deforestation and forest Degradation (REDD+) mechanism in Guyana and Suriname, I was able to gain detailed insight into the practices of forest conservation through literature reviews and field site visits, within which I engaged in in-depth interviews with practitioners and completed two internships at conservation organizations. In this, my writing up phase, I was able to attend academic conferences in Stockholm, Sweden; San Francisco, USA; and Wageningen, the Netherlands, which allowed me to share my research with persons who had similar interests, and who were able to challenge its assumptions and biases, and contribute to its development. I was also supported in spending a semester abroad at one of the leading universities in my research area, and was able to work for three months with other researchers interested in similar issues.
In this closing year of my time at CEU, I reflect on a time of personal growth and development, with a broadening of perspective and a honing of my more critical eye. I feel well placed to pursue a career which would lead to my overall goal of envisioning and contributing to the sustainable and egalitarian development of the Caribbean region, while continuing to hone my research interests.